Kitchen Remodeling Services in Independence
Serving Cuyahoga, Summit, and Portage County
Are you considering having your kitchen remodeled? Do you need to find a quality plumbing company in Northeast Ohio? At Independence Electrical & Plumbing, our owner is a licensed plumber, licensed electrician, and is OQ certified in gas lines by the DOT.
Our company can help you make excellent decisions and avoid mistakes. We can come to your home or your company to perform a quality kitchen remodeling job. When it comes to kitchen remodels and bathroom remodels, you can trust in the services that we provide.
Why remodel your Kitchen
At Independence Electrical & Plumbing, we do more than just basic plumbing and electrical services. We have over four decades of experience helping Northeast Ohio homeowners with a variety of different tasks. And one of those services is kitchen remodeling. Learn how we can help you make your vision a reality.
Why Remodel Your Kitchen?
There are numerous reasons to consider remodeling your home. An updated kitchen design not only makes everyday life more enjoyable while you live there, it can also boost your property value significantly if you decide to sell in the future. In some cases, kitchen renovations are done to address existing plumbing issues, electrical issues, or other safety concerns. But, no matter what reason you're considering a project, our team at Independence Electrical & Plumbing is happy to assist.
The Kitchen Remodeling Process
The first step in the kitchen remodeling process is to speak with a member of our Independence Electrical & Plumbing team. As a remodeling contractor, we will work with you to come up with a timeframe and budget that best suits your needs. From there, we will begin the renovation process.
There are multiple different elements for remodeling a space. The most common process order for a kitchen remodel project includes:
Demolition/Cleanup: This is where we remove the existing elements you want to get rid of in your kitchen—such as old appliances or knocking down walls—and haul away the debris.
Repair: If there are items that are in decent condition and need repair instead of replacement, we handle this process next.
Rough Plumbing: All rough plumbing aspects are handled before we move any further in the kitchen renovation process.
Electrical: Any electrical changes including moving lights, switches, and other elements are handled at this time.
New Construction: This is the time in the project where we add any new construction elements such as windows, doors, drywall, framing, etc.
Installation of New Features: Finally, we install new features such as sinks, stoves, dishwashers, refrigerators, or any other finishing touches.
While we try to stick to this plan as much as possible, this is only a rough estimate of how the process actually works. In most cases, timeframes and order of operations can vary depending on the merits of the job itself. Typically, the more complicated a project is the longer you can expect it to be completed. However, we pride ourselves on staying continuously in contact with homeowners to ensure the remodeling process goes as smoothly as possible.
What Are the Costs of a Kitchen Remodel?
A good chunk of the kitchen remodel cost really comes down to what you're trying to achieve. Many homeowners come to the figurative table with a variety of kitchen ideas that look good in a magazine or on social media but aren't totally within their budget. Elements like granite countertops and stainless steel smart appliances may sound great in theory, but the cost might not exactly be as economical as you need. Our goal is to help you get the most value for your money while helping to make your dreams of a beautiful gourmet kitchen a reality.
We have over 40 years of experience!
Remodeling your kitchen can begin as a fun project but can quickly turn into a disaster with the wrong plumber on the job. The goal of our company is to ensure that the excitement you have for your kitchen remodel remains active during the duration of the remodel.
We have been designing and installing kitchens for over 40 years and continue to provide quality services. At Independence Plumbing, we are devoted to helping you obtain the perfect kitchen you desire.
We can design and install the following elements of your new kitchen:
Cabinets
Fixtures
Countertops
Floor coverings
Lighting
Wallcoverings
Appliances
Windows
Doors
Tiles
Contact A

Professional

Kitchen

Remodeler

 
Are you ready to start your home renovation project? Our knowledgeable and friendly team at Independence Electrical & Plumbing is here to help. Please give us a call today at (216) 789-7544 to schedule your no-obligation project review.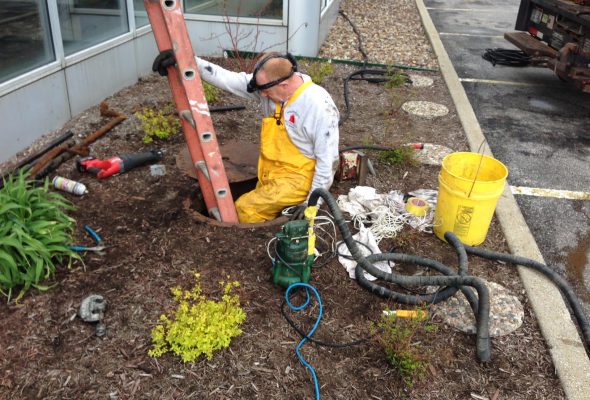 We have many years of experience working for restaurant chains and commercial stores. Our company can help you get your business up and running again if you are suffering a plumbing, sewer, or drain problem. We can minimize your downtime and resolve the commercial plumbing issue at once.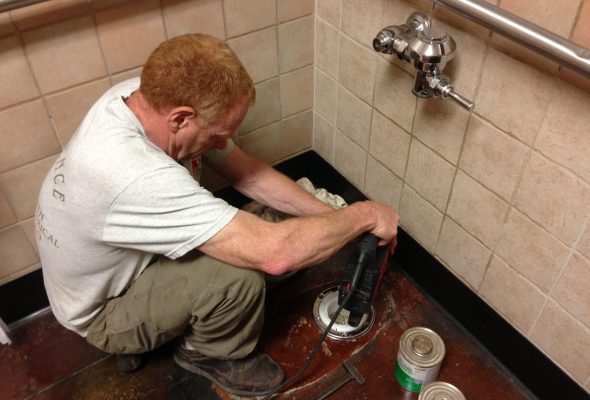 Our company offers a number of residential services to clients who are facing problems with their home's plumbing. From repairs to gas lines, we can ensure that the issue is fully resolved in the most convenient manner possible.