Kitchen Remodeling Services in Independence
Serving Cuyahoga, Summit, and Portage County
Are you considering having your kitchen remodeled? Do you need to find a quality plumbing company in Northeast Ohio? At Independence Plumbing, our owner is a licensed plumber, licensed electrician, and is OQ certified in gas lines by the DOT.
Our company can help you make excellent decisions and avoid mistakes. We can come to your home or your company to perform a quality kitchen remodeling job. When it comes to kitchen remodels and bathroom remodels, you can trust in the services that we provide.
We can prepare you for and address the following issues:
Building codes
Water lines for dishwashers and ice makers
Installation of sinks
Determining sink and drain locations
Installation of custom wet bars
Prior to performing the kitchen remodel job that you desire, all of the above issues should be analyzed. Contact our plumbing company at your earliest convenience so that we can begin assessing your kitchen remodeling plans. On our father-daughter team, the daughter is the designer, and the father performs the necessary installations. We provide unique perspectives to help you resolve all of your concerns.
We have over 40 years of experience!
Remodeling your kitchen can begin as a fun project but can quickly turn into a disaster with the wrong plumber on the job. The goal of our plumbing company is to ensure that the excitement you have for your kitchen remodel remains active during the duration of the remodel.
When it comes to plumbing remodeling, you can select the fixtures that you want for your kitchen and allow our company to perform the complicated installations. Avoid a remodeling plumbing disaster by obtaining a free estimate from us at once!
We have been designing and installing kitchens for over 40 years and continue to provide quality services. At Independence Plumbing, we are devoted to helping you obtain the perfect kitchen you desire.
We can design and install the following elements of your new kitchen:
Cabinets
Fixtures
Countertops
Floor coverings
Lighting
Wallcoverings
Appliances
Windows
Doors
Tiles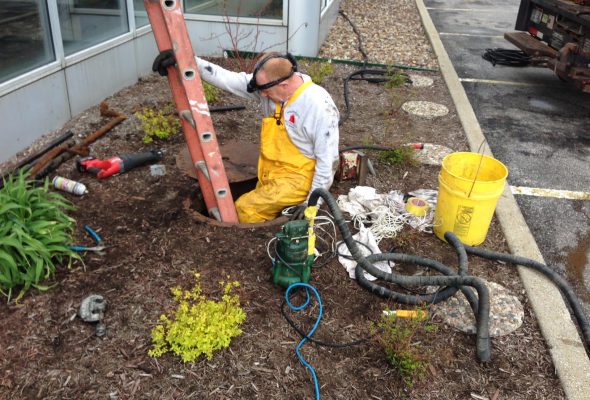 We have many years of experience working for restaurant chains and commercial stores. Our company can help you get your business up and running again if you are suffering a plumbing, sewer, or drain problem. We can minimize your downtime and resolve the commercial plumbing issue at once.
Our company offers a number of residential services to clients who are facing problems with their home's plumbing. From repairs to gas lines, we can ensure that the issue is fully resolved in the most convenient manner possible.