Independence Electrical & Plumbing Services
Serving Cuyahoga, Summit, and Portage County
What is a Plumbing Emergency?
When a leak or other plumbing issue happens, it can feel like the smallest thing is a plumbing emergency. However, there are a few times when you need to call an emergency plumber out, no matter the time of day or night. A few of the most common examples of a plumbing emergency include:
When There is Risk of Flooding: In most cases, flooding can cause bigger issues and damage to your home if it isn't dealt with promptly and appropriately. The root cause of your issue can be something as simple as a failed sump pump, sewer drain backup, or even a broken shutoff valve. If you notice any of these issues, please contact us immediately.
When There is a Sewer Backup Issue: Sewage issues are more than just a major inconvenience—they can easily turn into a sanitation and health issue. If you notice that your sewer line or septic tank is having problems, get in touch with us as soon as possible.
When You Are Totally Without Water: Having running water is crucial to cooking, bathing, cleaning, and so much more. Finding your home without water is generally an emergency, as it means there's an issue somewhere in the lines that could cause additional damage if not given the proper amount of care and attention. If you notice that your water isn't working and you've already checked with your utility provider to determine there isn't a neighborhood issue, give us a call.
When You're at Risk for a Burst Pipe: Additionally, if you're at risk for a burst pipe, it is important to get in touch with us. Frozen pipes and spigots can cause cracking, which can turn an easy-to-fix problem into something more expensive and difficult to repair.
Other times that might feel urgent but can wait until the next business day to schedule include slow or clogged drains, leaking faucets, running toilets, installations, or inspections. These are usually not emergencies that require immediate attention.
WHAT PLUMBING SERVICES DOES Independence Electrical & Plumbing OFFER?
At Independence Electrical & Plumbing, we offer numerous services to help you with your home.
Examples of our most common jobs include:
Re-plumbing and re-piping
Waterline installation
Garbage disposal service
Of course, this is just a shortlist of everything we can assist with. Whether you're working on renovating a kitchen and bathroom or your child accidentally lost a toy car down the hall bathroom toilet, we are here to assist in a courteous and professional manner.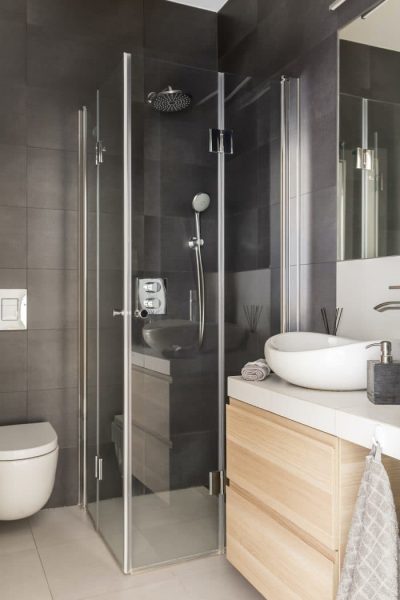 How can Independence Electrical & Plumbing help me?
At Independence Electrical & Plumbing, we serve clients throughout Cuyahoga County who are dealing with a wide range of plumbing problems. When it comes to repairs and installing hardware, such as faucets, we can ensure that you receive the high-quality service you desire. We focus on doing every job right the first time. We offer a wide range of services and deliver the quality work that you require. We are available for small or large jobs.
The father of our father-daughter plumbing team is fully licensed in plumbing and electrical work. When you receive plumbing services from our company, you can have peace of mind knowing that you are dealing with a fully insured and bonded professional. We hope that our special nominations can provide you with confidence in our company and the services that we provide. At Independence Electrical & Plumbing, we can use our over 40 years of experience to provide you with the results you deserve.
Why Choose Independence Electrical & Plumbing?
There are many reasons to choose Independence Electrical & Plumbing as your trusted local plumber. First, we have over four decades of experience helping Ohio home and business owners with all of their plumbing repair and installation needs. We are also one of the few in our area who is certified in both plumbing and electrical, which means we can tackle many jobs that our competitors cannot.
Are you ready to schedule a plumbing appointment? Please contact our Independence Electrical & Plumbing team today at (216) 789-7544 to set up the time that works best for you.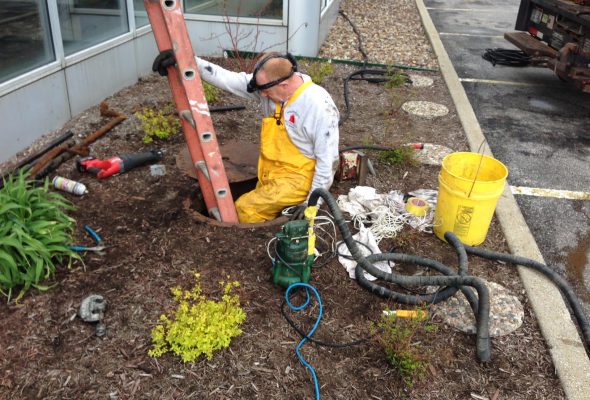 We have many years of experience working for restaurant chains and commercial stores. Our company can help you get your business up and running again if you are suffering a plumbing, sewer, or drain problem. We can minimize your downtime and resolve the commercial plumbing issue at once.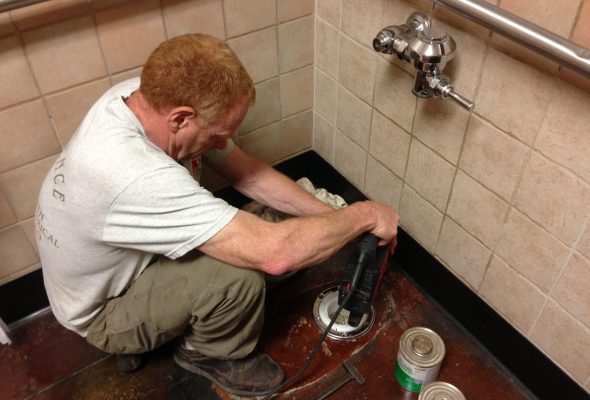 Our company offers a number of residential services to clients who are facing problems with their home's plumbing. From repairs to gas lines, we can ensure that the issue is fully resolved in the most convenient manner possible.