Electrician independence OH: Our electrical services
Serving Cuyahoga, Summit, and Portage County
Not everyone can handle solving an electrical problem. Working with electricity can be dangerous and, if not handled properly, the wrong step could cause injuries or hazards. If you are in need of a reliable and qualified electrician in Cuyahoga County, Independence Plumbing can help. With over 40 years of experience, our company prides itself on providing high-quality and trustworthy service.
Have an emergency? We provide 24/7 service. Call (216) 789-7544 now!
Our Father-Daughter Team Can Assist You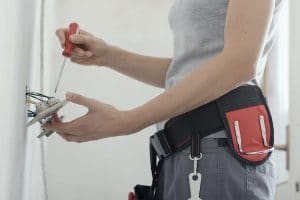 At Independence Plumbing, our well-trained and licensed professionals are focused on providing excellent customer service to each and every one of our clients. We strongly believe that we are only as good as the quality of the work we provide.
Common electrical problems that we can help with:
Electrical inspections
Service upgrades
Rewiring
Construction and re-modeling
At Independence Plumbing, we pride ourselves on doing the job right the first time. We want our customers to feel satisfied with our assistance, which is why we go above and beyond with each job we handle.
Offering a Family-Owned Feel with Fast Results
Our Cuyahoga County electricians serve customers who are struggling with a wide range of electrical issues. When it comes to installing and rewiring electrical work, you want professionals that you can trust to deliver exceptional quality results that keep your property safe. At Independence Plumbing we take your safety and satisfaction very seriously. When you receive services from our company, you can rest assured knowing that a licensed professional is handling it. We deliver same-day service and can usually get the job done within 30 minutes, saving you the time and money you would have spent with another company.
We strive for the best customer satisfaction, offering cost-effective and efficient electricians in Cuyahoga County and Northeastern Ohio. Contact us today!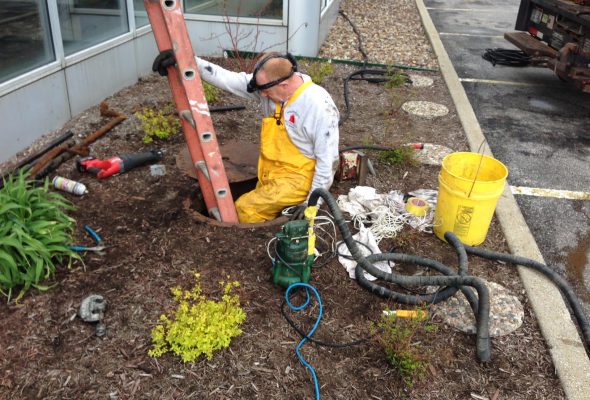 We have many years of experience working for restaurant chains and commercial stores. Our company can help you get your business up and running again if you are suffering a plumbing, sewer, or drain problem. We can minimize your downtime and resolve the commercial plumbing issue at once.
Our company offers a number of residential services to clients who are facing problems with their home's plumbing. From repairs to gas lines, we can ensure that the issue is fully resolved in the most convenient manner possible.