EMERGENCY ELECTRICAL HELP NOW
Independence Remodeling Electrician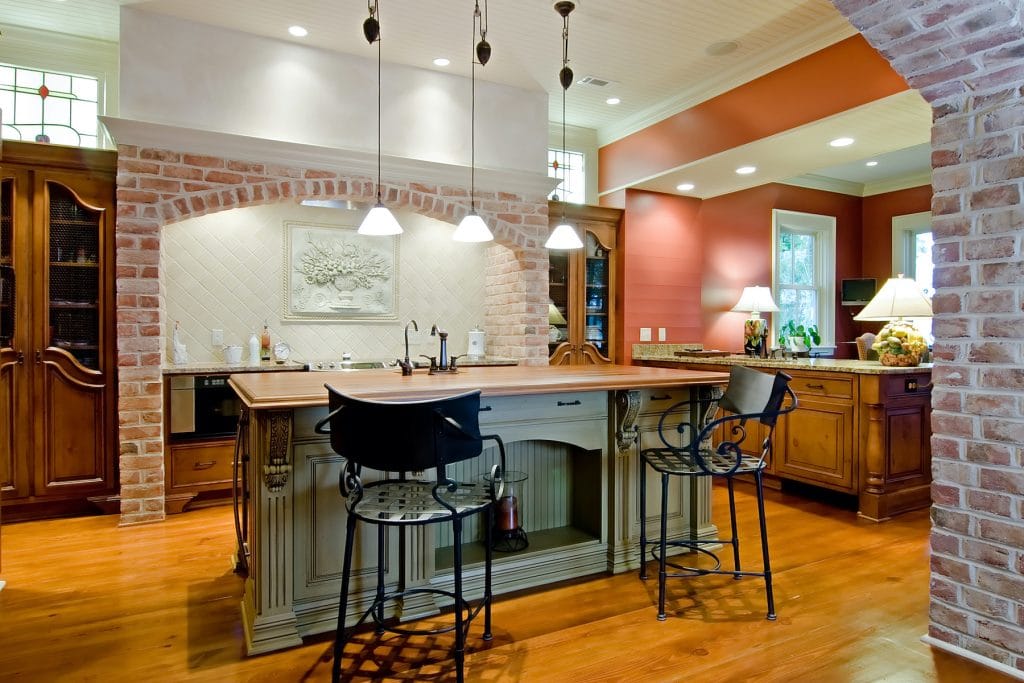 OVER 43 YEARS OF PLUMBING & Electrical EXPERIENCE
Remodeling your home into that perfect oasis can be a bit of a tough job. The good news is that our Independence Electrical & Plumbing team is here to help with a wide variety of projects including electrical repairs, lighting changes, new appliance installations, and much more.
What Types of Remodeling Projects Can We Help You With?
The good news is that working with us means that you have access to both plumbing and electrical services. This allows us to help you with numerous types of remodeling projects, such as:
Kitchen Remodels: Let us help you safely move outlets, add new recessed lighting, or install new appliances throughout your remodeled kitchen. If your home is older, we can also assist with ensuring your new space is up to code and features the right type of wiring for today's safety standards.
Bathroom Remodels: There are a variety of ways we can help you improve your bathroom space. From moving wiring from one wall to another, installing new light bars and fixtures, or just even installing an instant hot water heater for your shower, we can get the job done right.
Basement Remodels: Finishing or remodeling a basement can easily get complicated in a hurry. Working with our team gives you the ability to handle complex tasks, such as installing new breaker panels, adding outlets, fixing conduit, and so much more.
Bedroom and Home Office Remodels: Whether you just need a light switch moved to a different wall, want new led lighting installed, or simply want to add USB outlets to your space, we've got you covered.
Other Areas of Your Home: From outdoor kitchen installation to ceiling fans, security cameras, outdoor lighting, and more, we can help. Our team of trained technicians is here to assist on all types of remodeling projects.
Other examples of projects we've helped Independence homeowners on in the past include 110v and 200v wiring installation, LED light bars, water heater installation, and many other related electrical services.
WHY HIRE AN INDEPENDENCE CERTIFIED ELECTRICIAN?
Hiring a company that is certified and has extensive electrical experience is more than just a good idea. Quality installation and service is highly important when it comes to remodeling your Independence home, as one wrongly wired outlet or mistake can cause a serious and costly incident. Instead of working with contractors who don't know the process of both plumbing and electrical services, it is important to choose a local electrician who is knowledgeable and experienced to ensure your remodel goes smoothly and on budget.
WHY WE'RE THE BEST ELECTRICIAN IN INDEPENDENCE
There are numerous reasons as to why we're the best electricians in Independence. We are family-owned and have over four decades of experience in the industry. We are also one of the few companies in the area that is trained in both plumbing and electrical, meaning we can take on more complicated projects than many of our competitors. This means that you'll enjoy peace of mind in knowing the job is going to be completed on time and correctly, which is well worth it in the end.
Are you ready to learn why Independence Electrical & Plumbing is the best electrical and plumbing service contractor in Cuyahoga, Summit, Lake, and Portage Counties? Contact us today at (216) 284-8253 to schedule your no-obligation service appointment.