Water Leak Detection Services in Independence
WHAT ARE SOME SIGNS THAT YOU HAVE A WATER LEAK?
There are a few common signs to look out for if you believe you have a potential water leak. The most common, of course, is flooding or running water. However, a higher than the normal bill, the sound of dripping water, and even mold or musty smell can all be indicators of a bigger problem. However, without having a plumber come out to use a water leak detector, it is really hard to determine the issue yourself.
HOW TO DETECT PLUMBING LEAKS
Plumbing leaks seem to pop up in the most inconvenient places, and a damaged pipe can wreak havoc on your home or property. If the line is left unattened it can raise your water bill substantially. Water pipes can also be extremely hard to get to, as most of the time they are buried underground, beneath concrete slabs, or floorboards.
When you are up against this frustrating problem, it is crucial that you find a trusted plumber to accurately locate your leak, and quickly fix it. At Independence Electrical & Plumbing we have the technology needed to find the problem spot. Our non-invasive methods ensure that the repairs will minimize the mess, and quickly return you to normal life.
What Causes a Water Leak?
There are numerous reasons that a water leak can happen. A few of the most common instances we see as a plumber in Independance include:
Cold Weather: Freezing pipes can easily cause water leaks.
Burst Copper Pipes: Copper piping can sometimes burst due to freezing, which is a large culprit for water leaks in our area.
Cracked Pipes: Cracking of pipes due to damage or weather often leads to serious water leaks.
Old Copper Pipes: Copper tubing can age and corrode, which sometimes leads to water leaks.
Broken Seals: Old rubber seals around drains and toilets can wear out, which can easily cause water leaks.
Clogged Lines: In some cases, clogged lines can cause backups, which then create damaging water leaks that need to be addressed immediately.
Corrosion: Just like any other mechanical item in your home, piping can corrode or wear out and cause leaking.
Tree Roots: Tree roots in your yard can also cause plumbing issues for your home by damaging exterior lines and causing underground or under slab problems.
Of course, these are just a few common reasons why a water leak might cause water damage in your home or commercial building. Our team can help find the source of the water leakage and make it stop before bigger problems arise.
How Do You Stop a Water Leak?
If you believe you have a water leak, it is very important to take precautions to help stop the issue as soon as possible. The most common steps for stopping a water leak include:
Turn off your water main. The first step in stopping a water leak is to locate and turn off your water main. This will end the flow of water to your home and hopefully allow you to move forward with the cleanup.
Gather necessary items to clean up the water and the damage. Standing water inside your home can create damage to carpet, drywall, and more. Plus, you run the risk of growing mold. Use towels, a mop, and even fans to try to get the area as dry as possible.
Locate and identify all water leaks. Take a look around and see if you can find as many of the water leaks as possible. If you cannot, that's okay but it definitely helps our team know where to get started.
Call a professional. Get in touch with us and let us know that you have a water leak. As an emergency plumber in Ohio, we are ready to help you day or night.
Why Choose Independence Electrical & Plumbing?
At Independence Electrical & Plumbing, we are proud to have helped Northeast Ohio home and business owners with their electrical and plumbing needs for over forty years. We are happy to be your trusted local plumber and have a wealth of knowledge in helping you keep your system running smoothly and effectively all year long.
6am-6pm emergency services
Licensed plumbers and electricians
OQ certified in gas lines by the DOT
Happily serve Cuyahoga, Medina, Summit, Lake, and Portage counties
Ready to learn more? Get in touch with our Independence Electrical & Plumbing team today at (216) 789-7544 to schedule your plumbing service appointment.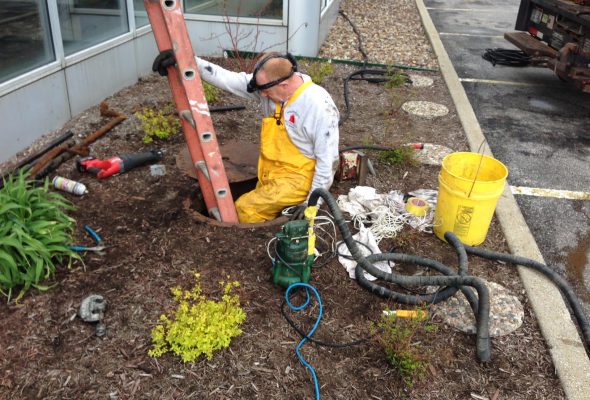 We have many years of experience working for restaurant chains and commercial stores. Our company can help you get your business up and running again if you are suffering a plumbing, sewer, or drain problem. We can minimize your downtime and resolve the commercial plumbing issue at once.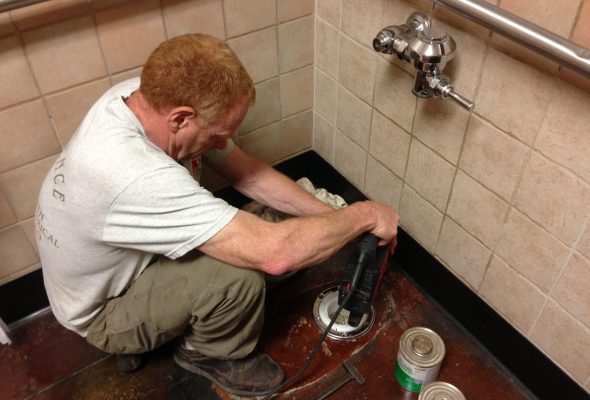 Our company offers a number of residential services to clients who are facing problems with their home's plumbing. From repairs to gas lines, we can ensure that the issue is fully resolved in the most convenient manner possible.