Electrician independence OH: Our electrical services
Serving Cuyahoga, Summit, and Portage County
Not everyone can handle solving an electrical problem. Working with electricity can be dangerous and, if not handled properly, the wrong step could cause injuries or hazards. At Independence Electrical & Plumbing, we know you have a choice when deciding who to call for electrician services. That's why we are proud to provide top-notch service to homeowners and businesses in Northeast Ohio.
Whether it is a simple repair or something more complex, our team is ready to serve you. We offer a wide range of electrical and plumbing services and pride ourselves on being courteous and knowledgeable.
What Does an Electrician Do?
You might wonder exactly what an electrician does. In short, an electrician is a trained professional who handles a variety of different tasks related to the power system of a home or business. This can be something as simple as changing out a light switch or putting a new breaker panel. They also generally inspect equipment to find problems or provide maintenance before a breakdown occurs.
The value of hiring a qualified electrician is immense. Most people don't want to or aren't trained well enough to handle these types of tasks themselves, making it much safer and affordable to hire a trained professional.
What Types of Electrical Services Do We Provide?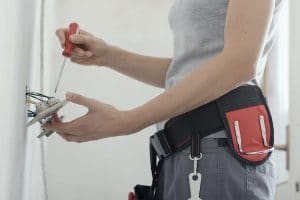 Our Independence Electrical & Plumbing team offers numerous electrical services to suit your needs. We can do anything from a simple wiring repair to a complex installation on a new build. In fact, we have prior experience handling most electrical projects. Examples of tasks we can help take care of include:
Electrical inspections
Panel upgrades
Rewiring and switch movement
New construction and remodeling electrical
And that's just the start. We are here to help with your residential or commercial needs. With over four decades of experience, there is almost no project we can't handle and we are fully licensed, bonded, and insured.
How to Know If You've Found a Good Electrician
The secret to finding a good electrician is easy—ask lots of questions. The quality of work with this type of service is paramount in ensuring your home is safe as poor service can lead to breakdowns, fires, or worse.
Thus, it is important to ask any electrician service you are considering how long they've been in business. Learn about their experience in your area and ask whether they are licensed and insured. You can also inquire about potential testimonials from previous clients. Finally, feel free to pick their brains a little by asking questions about the project itself. Any good, qualified electrician will be able to explain what's happening with your power system without hesitation.
Why is Independence Electrical & Plumbing the Best Choice for Your Electrical Needs?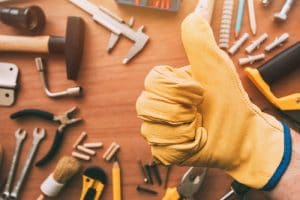 There are numerous reasons to choose Independence Electrical & Plumbing for all of your electrical needs. First, we are one of the few companies in Northeast Ohio that are licensed in both electrical and plumbing services. This means that we are able to help with more projects around your home or office building than most of our competitors.
Second, we are a family-owned father-and-daughter team with a combined total of over forty years of experience. We live in the same community we service, making us your friends and neighbors. We offer emergency service and are here when you need us.
We strive for the best customer satisfaction, offering cost-effective and efficient electricians in Cuyahoga County and Northeastern Ohio. 
If you are in need of a reliable and qualified electrician in Cuyahoga County, Independence Electrical & Plumbing can help. With over 40 years of experience, our company prides itself on providing high-quality and trustworthy service.
Have an emergency? We provide 6am-6pm service. Call (216) 789-7544 now!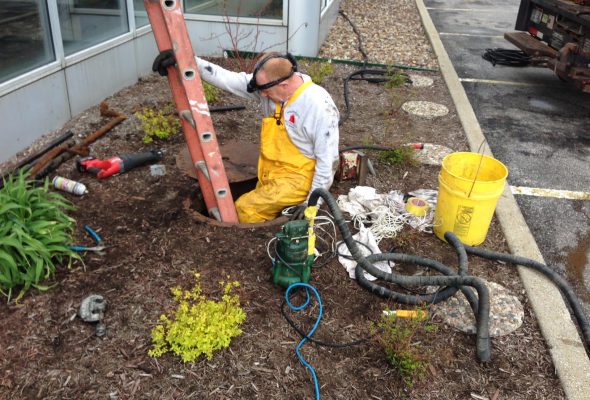 We have many years of experience working for restaurant chains and commercial stores. Our company can help you get your business up and running again if you are suffering a plumbing, sewer, or drain problem. We can minimize your downtime and resolve the commercial plumbing issue at once.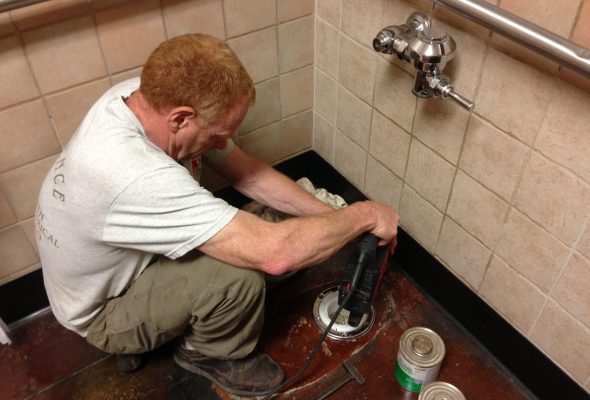 Our company offers a number of residential services to clients who are facing problems with their home's plumbing. From repairs to gas lines, we can ensure that the issue is fully resolved in the most convenient manner possible.