RESTAURANT EQUIPMENT REPAIR
Restaurant Repair Services Near Independence, OH
Preventative Maintenance, Service & Repairs.
At Independence Electrical & Plumbing, nobody takes better care of your kitchen than we do. Our family-owned and operated company handles everything from preventative maintenance to service, and repairs.
When your kitchen equipment breaks down or isn't working properly, it means lost productivity, reduced profits, and unhappy customers. Whether you're running a restaurant, country club, or hotel kitchen, you simply can't afford to wait, you need a reputable company you can rely on to get the repair done right – and you need it now!
At Independence Electrical & Plumbing, we are a father-daughter team that has over 40 years of industry experience. Serving Ohio's restaurants since 1975, here are a few reasons why you can count on us:
We are licensed plumbers
We are licensed electricians
OQ certified in gas lines by the DOT
We serve Cuyahoga, Medina, Summit, Lake, and Portage counties
Commercial Appliance Repair
Whatever kind of commercial appliance repair you need to be done, Independence Plumbing can handle. We've managed a wide range of commercial equipment repair situations, including
Walk-in coolers and freezers
Dishwashers
Grate and flat-top grills
Deep fryers
Kettles
Dish machines
Microwave ovens
Cappuccino machines
Refrigerators
High-speed convection ovens
Gas and electric appliances
Grease traps
Air ventilation hoods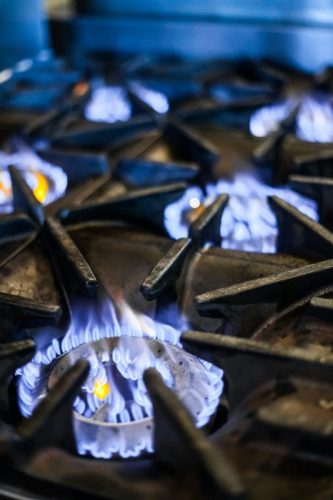 We've got the experience you need to keep your commercial kitchen running smoothly. we can work on the simplest to the most complex of jobs. We are aware that the commercial restaurant atmosphere can be busy and chaotic, and sometimes equipment breakdowns can happen at the worst of times.
We respect that you're likely in a hurry and we will act fast to get out to your location, diagnose the problem and get it back in excellent working order as quickly as possible. Let our Independence plumbers handle your equipment problems so you can get back to taking care of business and your customers!
EXPERIENCED, TRAINED APPLIANCE REPAIR PROFESSIONAL 
It can be difficult knowing who to trust with your commercial appliance repair, but Independence Electrical & Plumbing has over 43 years of experience in the field, with one of the few plumbing and electrical licensing combinations in the area. This means that our team has a solid understanding of all the major systems whether you need a commercial icemaker installed or need help with a commercial refrigeration repair.
QUALITY PARTS SOURCING FOR COMMERCIAL REPAIRS
Whether you need OEM or high-quality parts for your commercial refrigeration repair in independence, We can find exactly what you need to fix the problem. We can help you get your commercial appliances back into service, whether you just need a little help finding the right part for a DIY project.
INSTALLATION OF RESTAURANT EQUIPMENT
When you're getting started with a new piece of restaurant equipment, Independence Electrical & Plumbing is more than capable of handling your commercial equipment installation. If you've found a great deal and need commercial appliance repair on a piece of equipment during the installation process, we can manage that for you as well. With over 43 years of experience, we know how to get your restaurant equipment installed in your business.
OUR EQUIPMENT MAINTENANCE PROGRAM
Tired of trying to work your commercial equipment maintenance into your schedule or afraid that you'll need a commercial refrigerator repair in Independence because you still haven't taken care of those few items on your list? Instead of fretting over it, why not take it off of your list entirely by taking advantage of our easy maintenance program? Instead of having another task on your list, we'll add it to ours, and make sure that your commercial appliances work well for many years to come.
WHY SELECT INDEPENDENCE ELECTRICAL & PLUMBING FOR YOUR RESTAURANT EQUIPMENT REPAIR NEEDS?
When you work with Independence Electrical & Plumbing for your restaurant equipment repair, you're getting the best possible service on your schedule. We're locally owned and operated at 6485 Brecksville Rd Independence, OH 44131, providing plenty of experience with our father/daughter team. Why put your business on hold for commercial appliance repair? For same-day and emergency services, call (216) 789-7544. We look forward to serving you!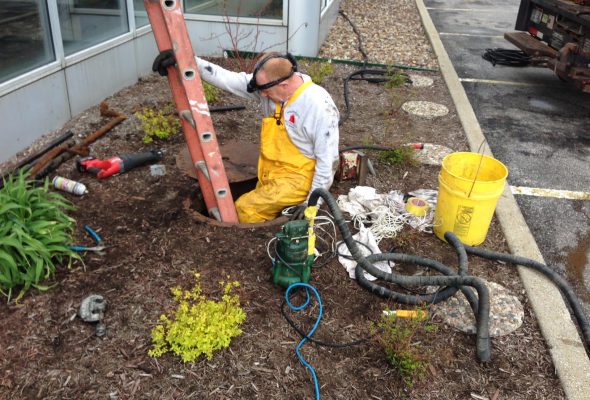 We have many years of experience working for restaurant chains and commercial stores. Our company can help you get your business up and running again if you are suffering a plumbing, sewer, or drain problem. We can minimize your downtime and resolve the commercial plumbing issue at once.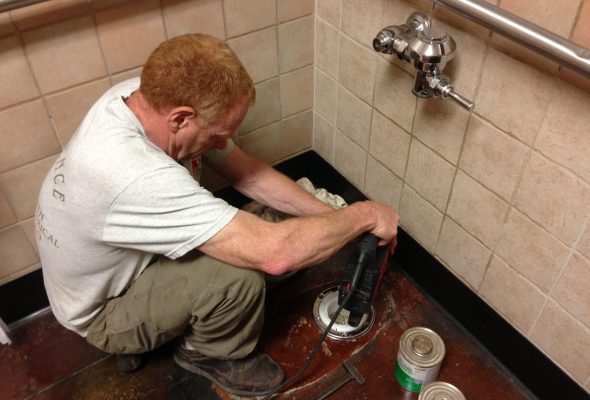 Our company offers a number of residential services to clients who are facing problems with their home's plumbing. From repairs to gas lines, we can ensure that the issue is fully resolved in the most convenient manner possible.