RESTAURANT EQUIPMENT REPAIR
Restaurant Equipment Repair Services
Serving Cuyahoga, Summit, and Portage County
When your kitchen equipment breaks down or isn't working properly, it means lost productivity, reduced profits, and unhappy customers. Whether you're running a restaurant, country club, or hotel kitchen, you simply can't afford to wait, you need a reputable company you can rely on to get the repair done right – and you need it now!
At Independence Plumbing, we are a father-daughter team that has over 40 years of industry experience. Serving Ohio's restaurants since 1975, here are a few reasons why you can count on us:
24/7 emergency services
We are licensed plumbers
We are licensed electricians
OQ certified in gas lines by the DOT
We serve Cuyahoga, Medina, Summit, Lake, and Portage counties
Need service RIGHT NOW? Call (216) 789-7544 for help!
Preventative maintenance. Service. Repairs.
At Independence Plumbing, nobody takes better care of your kitchen than we do. Our family-owned and operated company handles everything from preventative maintenance to service, and repairs. From walk-in freezers to combi ovens and grills, we service all brands of equipment.
A few examples of the equipment we service:
Freezers
Walk-in freezers
Dishwashers
Grills
Fryers
Kettles
Dish machines
Microwave ovens
Cappuccino machines
Refrigerators
High-speed convection ovens
We service and repair gas, steam, electric and electronic food equipment; we can work on the simplest to the most complex of jobs. We are aware that the commercial restaurant atmosphere can be busy and chaotic, and sometimes equipment breakdowns can happen at the worst of times.
We respect that you're likely in a hurry and we will act fast to get out to your location, diagnose the problem and get it back in excellent working order as quickly as possible. Let our Independence plumbers handle your equipment problems so you can get back to taking care of business and your customers!
For same-day and emergency services, call (216) 789-7544. We look forward to serving you!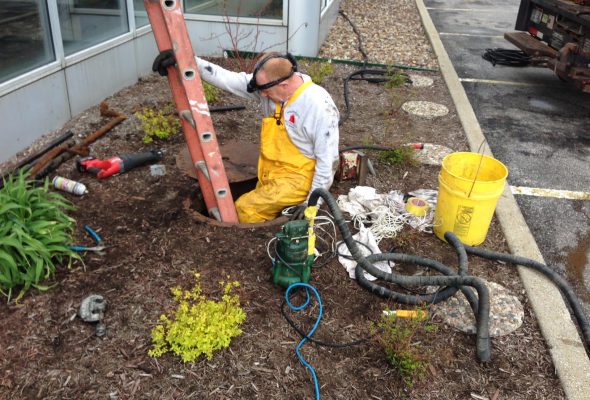 We have many years of experience working for restaurant chains and commercial stores. Our company can help you get your business up and running again if you are suffering a plumbing, sewer, or drain problem. We can minimize your downtime and resolve the commercial plumbing issue at once.
Our company offers a number of residential services to clients who are facing problems with their home's plumbing. From repairs to gas lines, we can ensure that the issue is fully resolved in the most convenient manner possible.