Independence Plumbing Services
Serving Cuyahoga, Summit, and Portage County
Plumbing systems in your home or business perform daily tasks throughout the year. In most cases, people do not even recognize the faithful working of a plumbing system until something goes wrong to cause an inconvenience. The constant use of your plumbing system means it will inevitably break down and require repair and / or drain service.
Common plumbing and drain problems that you may face include:
Clogged sinks
Leaky pipes
Household leaks
Winter sewer odors
Holiday plumbing problems
Some of the most inconvenient plumbing problems that can disrupt your life occur in the bathroom. Clogged toilets and drains are some of the most common plumbing issues. If you have encountered a plumbing problem, contact us to find out how we can perform the necessary repairs.
How can Independence Plumbing help me?
At Independence Plumbing, we serve clients throughout Cuyahoga County who are dealing with a wide range of plumbing problems. When it comes to repairs and installing hardware, such as faucets, we can ensure that you receive the high-quality service you desire. We focus on doing every job right the first time. We offer a wide range of services and deliver the quality work that you require. We are available for small or large jobs.
The father of our father-daughter plumbing team is fully licensed in plumbing and electrical work. When you receive plumbing services from our company, you can have peace of mind knowing that you are dealing with a fully insured and bonded professional. We hope that our special nominations can provide you with confidence in our company and the services that we provide. At Independence Plumbing, we can use our over 40 years of experience to provide you with the results you deserve.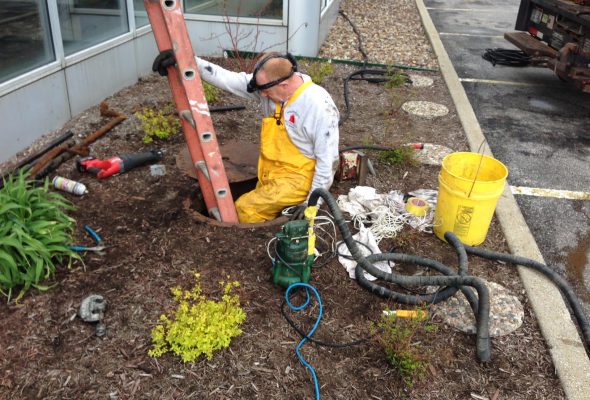 We have many years of experience working for restaurant chains and commercial stores. Our company can help you get your business up and running again if you are suffering a plumbing, sewer, or drain problem. We can minimize your downtime and resolve the commercial plumbing issue at once.
Our company offers a number of residential services to clients who are facing problems with their home's plumbing. From repairs to gas lines, we can ensure that the issue is fully resolved in the most convenient manner possible.