Breaker Box Services in Independence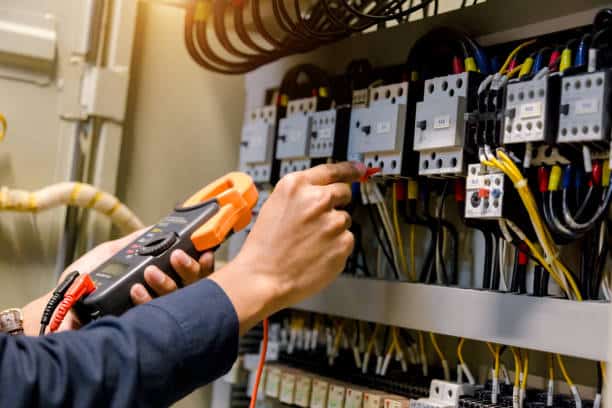 Your home's breaker box is one of the most essential parts on your property. It controls power circulating around your home, and without it, it's impossible to have a functioning access point for all of your electrical needs. That's why we at Independence Electrical & Plumbing offer a wide range of electrical services, including the best breaker box services Independence, Ohio has to offer! Want to learn more about how our breaker box installation, repair, and other maintenance services can help your home continue to receive power? Read on below!
Common Breaker Box Problems
Like other parts of your home, breaker boxes are prone to issues, breaking down, and being prone to errors. Some of the most common problems that can occur with a breaker box in Independence, Ohio homes include:
Breakers tripping: If you notice you have to take constant trips to your breaker box in order to reset it, this could be a sign that something is wrong with power surging into your panel. Call us for help!
Flickering lights in your home, which signal that your breaker circuit box might be overloading.
Clicking or buzzing sound from the breaker, which are never a good sign and could indicate electrical issues.
Overheating when your breaker box is hot to the touch, this could be a sign that the breaker is malfunctioning.
Rusting or corrosion, which might signal water or leaking and should be addressed immediately.
If you notice any of these signs and additional problems affecting your breaker box, it's important for you to call us as soon as possible. Our electricians at Independence Electrical & Plumbing will be able to offer you the best customer service, expert advice, and affordable pricing to inspect and fix these common breaker box issues.
Our electricians are knowledgeable and will keep you informed every step of the way during their diagnostic and repair process. We can recommend replacement, repair, or even installation services that work for you. 
Why Trust Independence Electrical & Plumbing for Breaker Box Fixes
At Independence Electrical & Plumbing, we know how important it is to be well-trained in a variety of electrical and plumbing services. We pride ourselves on offering a variety of electrical services to address any breaker box problem. We offer:
Breaker box replacement services to accommodate your home's wiring
Breaker box installation services to improve your home's older electrical system
Electrical service panel upgrades if your breaker box is the wrong size or even outdated 
We have a father-daughter team that has been serving the Independence, Ohio area for the past 40 years, as we know how important it is to offer excellent electrical and plumbing services at an affordable cost. We'll work with you to find a time in your schedule that fits, and offer high-quality expert advice for all breaker box services. We have a full plumbing and full electrical license and can handle just about any job whether it's for a residential or commercial property.
Get Quality Breaker Box Services in Independence Today!
With Independence Electrical & Plumbing, you'll receive the highest quality plumbing and electrical services in Northern Ohio! Call us today to schedule your breaker box services in Independence, Ohio, and put your mind at ease knowing that your circuit breaker box will continue to supply reliable power to your home. Call us today for 24/7 electrical and plumbing services at (216) 789-7544.