Bathroom Remodeling and Interior Design
Serving Cuyahoga, Summit, and Portage County
Obtain your perfect bathroom with the help of our plumbers at Independence Plumbing. Our father-daughter team can provide you with bathroom remodeling services and a unique design to ensure that your bathroom is just the way you want it.
With the services that we provide to customers throughout Cuyahoga County, you can finally have the bathroom that you have always desired. Contact Independence Plumbing to find out what options you have available for the perfect remodel!
Services We Offer at Independence Plumbing
At Independence Plumbing, we can work with you every step of the way to ensure that the finished project accurately reflects what you dreamed of when you obtained our services. When it comes to selecting a company to provide you with the services you need, you want a company that can accommodate your requirements and style preferences. We offer a complete range of commercial and residential bathroom remodeling services.
The bathroom remodeling services we offer include:
Carpentry
Electrical
Plumbing
Ceramic tile
Painting
Decorating
Cultured marble
Doors
Hardwood floors
Gas line installation
Sewer work
Snaking drains
The first step you should take when pursuing a bathroom remodel is to schedule an appointment with our company. We can help you evaluate the situation and gain an understanding of the remodeling options available to you.
Complete the perfect bathroom remodel!
As a father-daughter plumbing team, you will be working directly with both the owner and designer. Our company has been providing high-quality home improvement and remodeling services for over 40 years! Our goal is to ensure that we perform the job right the first time and that your needs are satisfied.
In addition, our work will reflect modern technology and will comply with new plumbing and electrical code requirements. Contact our family-owned business today for the customer service you deserve! Our objective is to ensure that you are minimally inconvenienced during the process and pleased with the services we provide.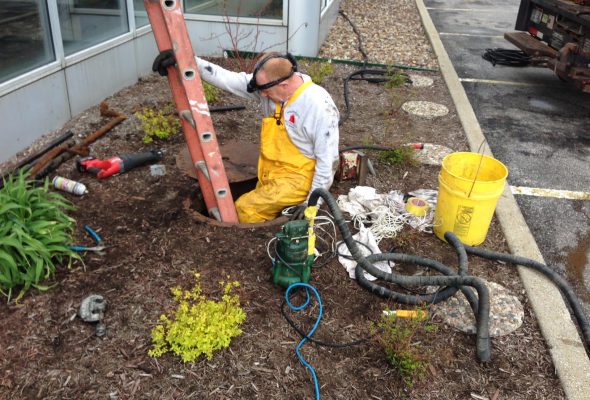 We have many years of experience working for restaurant chains and commercial stores. Our company can help you get your business up and running again if you are suffering a plumbing, sewer, or drain problem. We can minimize your downtime and resolve the commercial plumbing issue at once.
Our company offers a number of residential services to clients who are facing problems with their home's plumbing. From repairs to gas lines, we can ensure that the issue is fully resolved in the most convenient manner possible.