Commercial Plumbing in Independence
Serving Cuyahoga, Summit, and Portage County
At Independence Plumbing, we offer high-quality commercial plumbing services to help you resolve any plumbing issue in your building.
We provide plumbing services for:
Local businesses including Whole Foods Market, Lush Cosmetics, NTB, Kohls, Strongsville Fiat, and Suburban Collision Center just to name a few
Restaurants
Hotels
Office buildings
We perform new construction plumbing and repairs for existing commercial buildings in and around Cuyahoga County.
Our company also offers the following commercial plumbing services:
Alterations on existing business
New construction and inspections
Bathroom remodeling
Kitchen remodeling
Sewer cleaning
Drain cleaning
Re-piping
Pipe upgrades
Sump and sewer pump installation and repair
We have many years of experience servicing a variety of restaurant chains and commercial stores in Northeast Ohio. Our company can use this knowledge and experience to your benefit to help ensure a successful result.
As a father-daughter team, you can trust in the family-owned and -operated company we have built and our personable, client-focused approach to service. Do not hesitate to contact our company at your earliest convenience. We can inspect the commercial plumbing issue and determine a solution right away.
Are you in need of quality commercial plumbing services? Call us!
When your business requires quality services for its plumbing needs, you can look to Independence Plumbing. Our team has over 40 years of experience handling a wide range of commercial plumbing issues, including everything from sewer line repair to dripping faucets. We can use our years of experience to resolve commercial plumbing problems affecting drains, toilets, and all other aspects of your plumbing system.
We provide businesses throughout Cuyahoga County, Ohio with strong and reliable plumbing services. Our plumbing company can handle all of your commercial plumbing problems.
Take the time to schedule an appointment to obtain the assistance you need so that you can focus on your business! We also provide emergency services 24/7.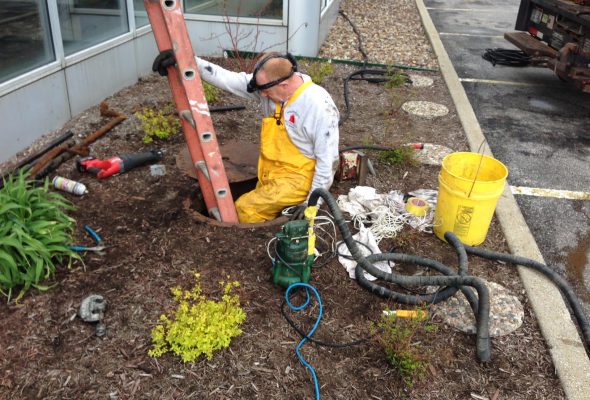 We have many years of experience working for restaurant chains and commercial stores. Our company can help you get your business up and running again if you are suffering a plumbing, sewer, or drain problem. We can minimize your downtime and resolve the commercial plumbing issue at once.
Our company offers a number of residential services to clients who are facing problems with their home's plumbing. From repairs to gas lines, we can ensure that the issue is fully resolved in the most convenient manner possible.