Leak Detection Services in Independence
Serving Cuyahoga, Summit, and Portage County
Is your water bill rising with no explanation? Do you suspect that there may be an underground leak in your home or business? Independence Plumbing has the experience and tools you need to locate the problems, quickly fix them, and get your system running efficiently again.
At Independence Plumbing, we are a father-daughter team that is passionate about bringing our clients the highest quality customer service. We have served the Cleveland area with nearly 40 years of experience. Here are a few reasons why you can depend on us to get the job done:
24/7 emergency services
Licensed plumbers and electricians
OQ certified in gas lines by the DOT
Happily serve Cuyahoga, Medina, Summit, Lake, and Portage counties
Can't afford to wait? Contact us at (216) 789-7544 for expert help!
How to Detect Plumbing Leaks
Plumbing leaks seem to pop up in the most inconvenient places, and a damaged pipe can wreak havoc on your home or property. If the line is left unattened it can raise your water bill substantially. Water pipes can also be extremely hard to get to, as most of the time they are buried underground, beneath concrete slabs, or floorboards.
When you are up against this frustrating problem, it is crucial that you find a trusted plumber to accurately locate your leak, and quickly fix it. At Independence Plumbing we have the technology needed to find the problem spot. Our non-invasive methods ensure that the repairs will minimize the mess, and quickly return you to normal life.
No Matter What Time it is, We Can Help
If you suspect damage in your plumbing system, do not wait to contact us. Cleveland has trusted Independence Plumbing for nearly forty years to get the job done right. We understand your problems are often time-sensitive, and we strive to deliver efficient and reliable business.
Reach out today and schedule your service!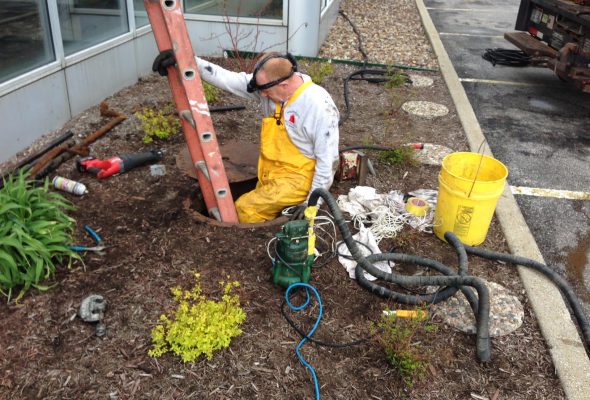 We have many years of experience working for restaurant chains and commercial stores. Our company can help you get your business up and running again if you are suffering a plumbing, sewer, or drain problem. We can minimize your downtime and resolve the commercial plumbing issue at once.
Our company offers a number of residential services to clients who are facing problems with their home's plumbing. From repairs to gas lines, we can ensure that the issue is fully resolved in the most convenient manner possible.