Bathroom remodeling is about more than just picking out a tile you like or choosing the perfect bathroom look on Pinterest. Your home is your largest investment and the look and utility of your bathrooms will impact your home's value for years to come. Choosing the right bathroom remodeling contractor ensures you get a finished project that you'll love and that will add lasting value to your home, too.
Ask for Contractor Recommendations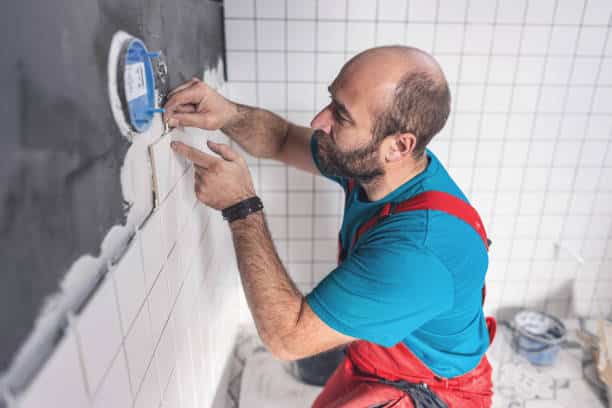 Your local friends and family may know the perfect contractor for your bathroom remodel – so be sure to ask around as you search for the right pro for the job. It is important that the person you choose have experience in the bathroom (or kitchen) to be sure they are ready for the job. Someone who did a great job laying the new driveway at a friend's home might not have any bathroom experience at all.
Find someone who is recommended — and who has done the same or similar types of work for someone you know and you'll likely get the outcome you want for your bathroom remodeling project.
Check Online Reviews for Added Insight
Look up the reviews left by others for the contractor you are interested in. There may be several bathroom repair companies to choose from and reviews can help ensure you choose the right one for the job. Reading what others have had to say (both the good and the bad) can give you some insight into what working with a specific company would be like. If they've responded to reviews, you can also get a sense of how easy they are to work with and if they communicate well. (Both essential skills you want your bathroom remodeling contractor to have).
Check for Licensing and Insurance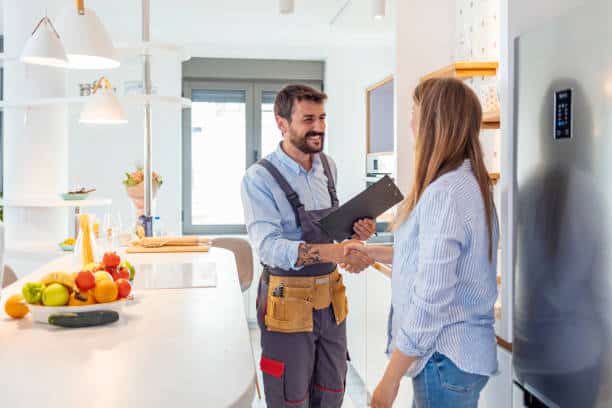 Anyone who works on your home has a huge impact on how your largest asset looks and performs — so make sure they are an established business with the right credentials. Insurance protects your home and you; if one of the workers is injured on the job, knowing the brand is correctly registered and insured will protect you from liability.
Insurance also protects your property from damage caused by the contractor and their team. If they break something, ruin something, or damage your plumbing, you can be sure it will be fixed. While proper licensing does not protect you from damages, it does help ensure you are working with a legitimate business that has taken all the steps needed to operate legally.
Discuss your Budget and Expectations in Advance
You have a good idea of what you want, so be sure you're actually getting what you expect. Your budget will influence the materials used and the work performed, so be sure you have agreed to a figure in advance. A reputable contractor will be able to give you a detailed estimate and let you know if your budget does not align with your expectations before beginning work.
When everyone is on the same page from the start you can be sure you'll be delighted with the process and more importantly, with the result.
Sign a Detailed Contract
A contract protects you both; you can be sure that the bathroom will look the way you expect it to and the contractor can be sure they know exactly what you have agreed to before the job begins. Make sure the cost, products, techniques and other factors are all agreed to before work begins and you'll both know exactly what to expect.
Get Help Choosing a Bathroom Remodeling Contractor
Make sure your finished bathroom is exactly what you expect and that you are delighted with the results by working with a proven remodeling team. For over 40 years, Independence Electrical & Plumbing has served homeowners in Northeast Ohio. From complex remodels to lightning-quick emergency service, we are ready to assist you with your plumbing and bathroom needs. Get in touch today to talk about your bathroom remodeling project in Northeast Ohio and get the service and care your home deserves.